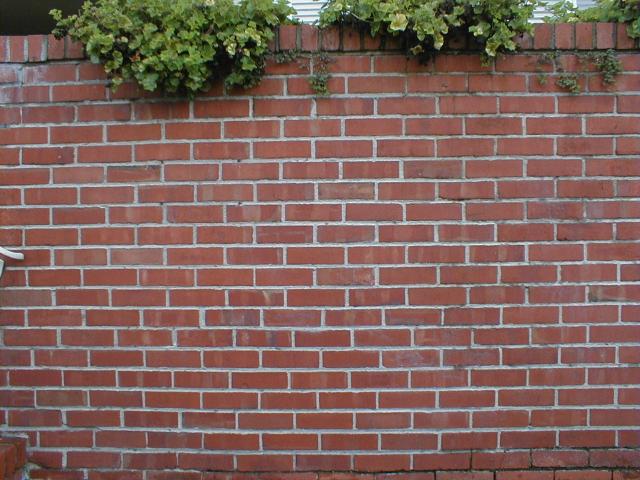 I just finished reading the book
The Last Lecture
for my book club. Written by Randy Pausch, a professor at Carnegie Mellon who had terminal cancer, the book is a gift to his children about the wisdom he learned during his life. The rest of us were lucky to be included. I appreciated the collection of anecdotes and words of advice and wisdom.
One of my favorite quotes from the book is "Brick walls are there for a reason. They give us a chance to show how badly we want something." There is a lot of truth in that statement. And sometimes brick walls lead us in a different direction than what we had anticipated.
For example, when I started school six years ago, I had been the typesetter for the magazines for 20 years, and even though I enjoyed the work (reading to my hearts desire is part of the attraction), I knew I had come to a professional brick wall. I was also feeling stale personally because my two youngest were then in high school, and David was undiagnosed and difficult. Going back to school was my way of climbing over that wall. However, I anticipated using my degree to be a production editor and proofreader. I had no idea it would lead to a different work assignment, including getting to write articles for the magazine. What a happy change it has been; full of challenges and rewards.
One of the issues that I have been struggling with lately involves going to a different ward than where we have been going for the past 22 years. Every year our Sunday meeting time changes because more than one ward meets in our building, and we rotate our schedules (for example: 1 ward meets at 9:00, another at 11:00 and another at 1:00). Last year we met at 11:00, so this year it's at 1:00, which means we don't get home until 4:00. I know that for some that seems like a REALLY long time to be at church, but I enjoy the chance to reflect on spiritual matters and the food for thought that keeps me going through the week. As well as the fact that I love the people in my ward, in part because we have worked together through the years to help each other and to help raise our children together. The problem is that David doesn't function well in the afternoon, and feels that he will get more out of church if we go to the morning session. So it was either go to my ward alone, or go with David to the earlier meeting. I know. A no-brainer decision. But it was something of a brick wall for me. We started going to the other ward in January, and it's going to be a good experience for both of us. We have been warmly welcomed by people we have known for years as well as by those we've never met before. I'm looking forward to getting acquainted and learning with a new group of friends. And it's not like we won't get to visit with our regular ward members (our bishop asked us to help out on a committee to plan ward activities and socials, which will be fun), but I will miss the weekly association this year. I anticipate that this brick wall for me will be another channel of growth.